Business / Corporate Law: Contracts, Corporate Formation & Shareholder Agreements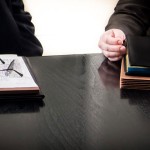 Schlack & McGinnity provides a wide array of business services including advising on business investment / formation / restructuring, legal and tax matters, contract development / purchase and sale of businesses / contract negotiations / collection enforcement / business litigation.
Our services include:
Incorporations, Bylaws, Minutes
Shareholder Buy/Sell Agreements
Ownership Succession Plans
Business Contracts
Employment Contracts
Business Leases
Analysis of Franchises/Business Investments
Defense of IRS Audits (see also Tax Relief)
Commercial Litigation
Purchases/Sales of Business
Contract Disputes/Litigation
On-Going Corporate Compliance
EEOC-Defense of Employment Discrimination
EEOC-Defense of Sexual Harassment Claims
Income Tax/Payroll Tax Planning
Accounts Receivable Collections/Litigation
Shareholder Disputes
In the area of Business/Corporate Law, Schlack & McGinnity has:
Prepared Shareholders Cross-Purchase Buy-Sell Agreements, and Stock Redemption Agreements for a corporate client to coordinate with existing "key man" insurance policies;
Structured a Business Ownership Succession Plan for a father and son which established a plan for the orderly transfer of ownership to the son while still providing for the future financial security of the father and mother, as well as a second child who was not a participant in the family business; all of which was designed to avoid disrupting family harmony;
Represented one of two brothers in a shareholders' dispute over the family business; achieved a favorable decision in the litigation brought by other brother to contest the termination of his employment; and then negotiated a stock buy-out and settlement agreement which achieved our client's objectives;
Represented our business clients in the collection of their delinquent accounts receivable and collected the amounts due, or filed suit and obtained judgments;
Defended our business clients against race, gender, religious and disability discrimination charges before the Equal Opportunity Employment Commission (EEOC), Illinois Department of Human Rights (IDHR), Cook County Commission Department of Human Rights, and the City of Chicago Commission on Human Relations;
Assisted women and minority-owned businesses to obtain WBE/MBE Certification from Cook County and City of Chicago; and
Obtained a dismissal for an employer in a Department of Labor matter which was brought by a disgruntled former employee by providing evidence that she had been terminated for poor job performance.
Please contact us by phone (312-368-1266) or email (info@schlackmcginnity.com) to schedule a free consultation .
We'll be glad to discuss your business service needs.