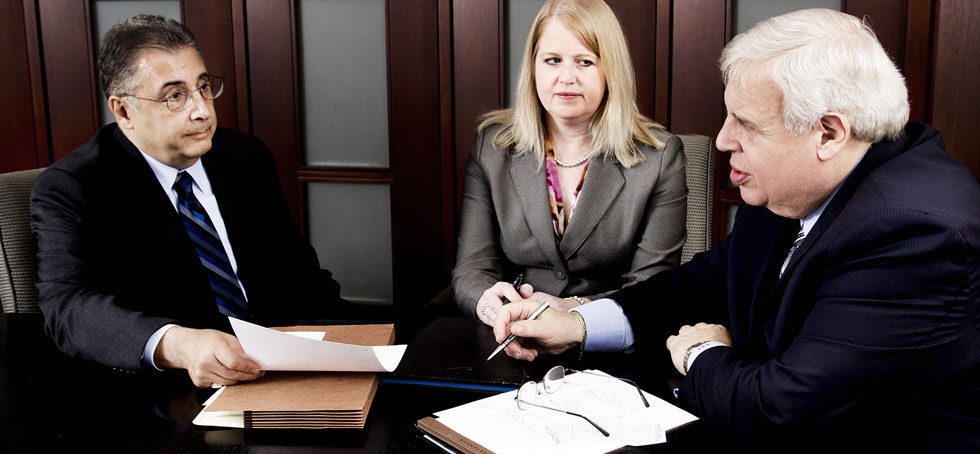 ---
Schlack & McGinnity, P.C. is a multi-faceted Chicago based law firm that was originally founded in 1983 as Haddad, Schlack & Associates. The firm's name changed when William James Haddad was appointed as a Judge in the Circuit Court of Cook County, Illinois. The newly named firm, Schlack & McGinnity, P.C. offers a wide range of legal services for individuals and businesses. Since that time, William James Haddad has retired from the bench and has rejoined our firm as "of counsel".
Schlack & McGinnity, P.C. is devoted to resolving legal issues in a responsible, efficient, and effective manner. The partners are dedicated to the excellence of the firm's work product and timeliness of service to its clients. They take pride in the firm's excellent reputation in the business and legal communities and in the fine working relationships the firm enjoys with its clients.
Our firm has a special focus on tax relief, estate planning, probate administration and business law, especially in matters of business structures / formation, tax planning and  succession plans.
Schlack & McGinnity, P.C. takes special pride in its community involvement and leadership over the years in professional and civic organizations, such as the Chicagoland Chamber of Commerce; the American, Illinois and Chicago Bar Associations; St. Jude's Children Research Hospital; and seminars for Chicago area businesses.
---
.